Supportive Care of Orleans Welcomes New CEO
Date: January 5, 2022
ALBION – Supportive Care of Orleans (SCO), formerly Hospice of Orleans, is pleased to welcome Julie Kumiega as its new chief executive officer.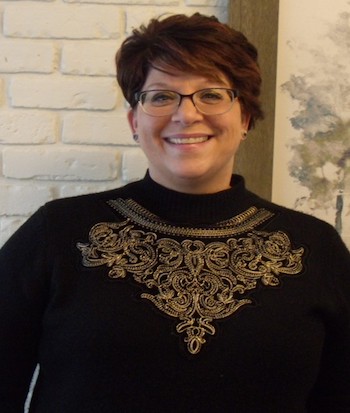 Kumiega's first day was Jan. 1 and she hit the ground running, meeting with former SCO director Elisa Chambery. Having taken on the position as CEO in June 2021, Chambery has announced her retirement from healthcare; her last day will be Jan. 20, 2022.
Working in the health care industry all her life, Kumiega was the director of patient services at the Alzheimer's Association-WNY before serving as an administrator at both Heathwood Assisted Living & Memory Care and Elderwood in Williamsville, NY.
"I always wanted to help people," Kumiega said. "I started out with my undergrad in psychology and from there my passion grew."
Kumiega graduated from the University of Phoenix in 2008 with her master's in health administration and currently plans to have her doctorate in health administration by the end of 2023.
Born and raised in Corfu, NY, Kumiega says this small rural county and hospice hold a special place in her heart.
"It has been a huge passion of mine to make healthcare more accessible for patients, families, and staff," Kumiega said. "Supportive Care of Orleans is one way I can help."
Dedicated to supporting the community, the staff, our patients, and their families during a difficult end of life journey, Kumiega says it is her goal to assist in providing supportive care opportunities to all.